Here's a quick follow up on the completed redwood top, mahogany back Forshage electric guitar we first saw in Redwood Forshage Electric Guitar. It's a real beauty.
Note how the black ABM hardware really stands out against the gorgeous redwood top.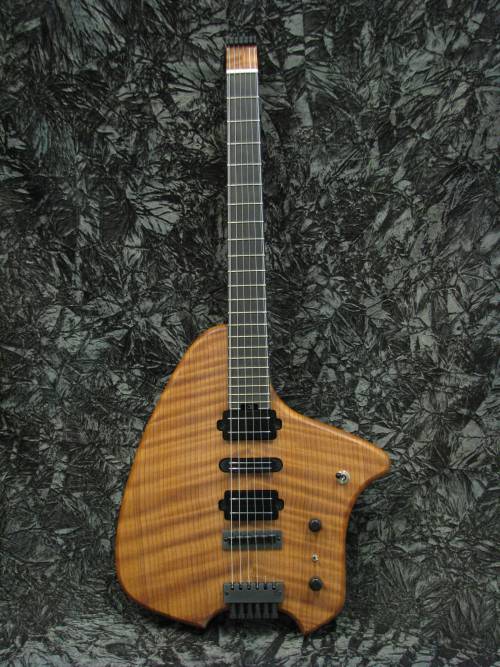 Rather than go with the standard front sound holes, owner Mike Friedman opted for sound holes or ports in the top bout. The idea came from Adrian Legg 's Custom Guitar which you can see Adrian play in this video as well as this Homespun Tapes instructional video.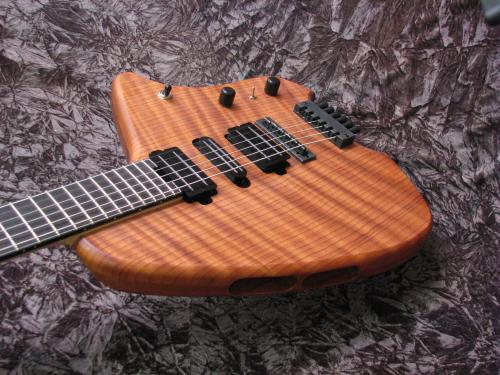 I sure hope we get a chance to hear this one. Chris says it sounds great.