Tats Ohisa is the proud owner of this Klein style electric guitar assembled and finished by a luthier in Japan from a Klein style body purchased from guitar builder Rick Canton. The guitar body was previously covered in – Canton Klein Guitar Body Upgrade on eBay.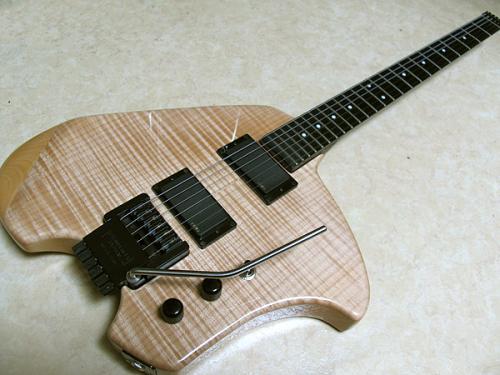 The Canton Klein guitar body is a hollow body with alder back and flamed maple top. It's just a bit thicker than 2″ with a small belly contour and more heel contouring than the original Klein.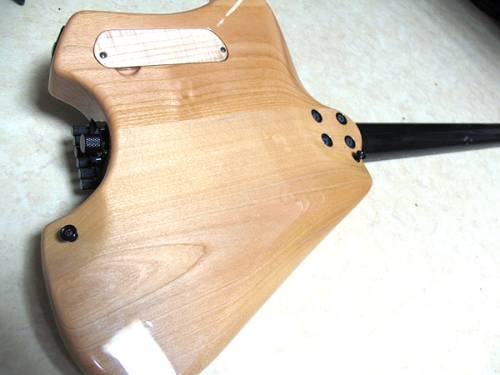 According to Tats…
All the parts are from a Steinberger GLB2S. I love the natural wood grain look so the finish is clear nitro-laquer with no pickguard. The controls are – volume pot, tone pot and selector switch – placed in a horizontal line (the original Klein has the select switch at its pickguard under the neck pickup). The body doesn't have the center-block so the sound is really deep. But I thought the power of EMG85s would kill its acoustical elements so now I think them to be replaced more jazz like passive pickups… like benedetto's B6 etc. I use D'aquisto flatwound strings with the string adapter. Total weight is under 8 pounds.

The result: A Lovely Jazz Guitar!