Over at Strandberg Guitarworks, Ola Strandberg has been busily documenting his ambitious take on an ergonomic electric guitar.
Ola's guitar project includes, among other elements, an ergonomic multi-position guitar body, a twisted headless neck and a headless guitar bridge of his own design. For this installment, we'll focus on the guitar body.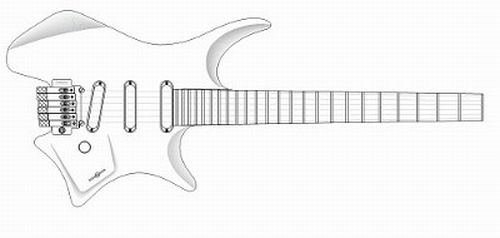 Ola's guitar design is unlike many of the ergonomic electric guitars we've seen before – leaning firmly toward the Strat style rather than the Klein guitar shape. To test out the shape, Ola made the mockup seen here in various playing positions: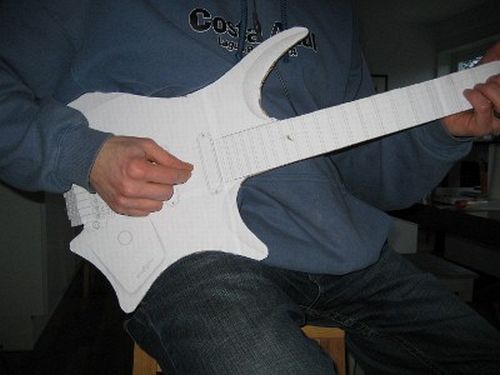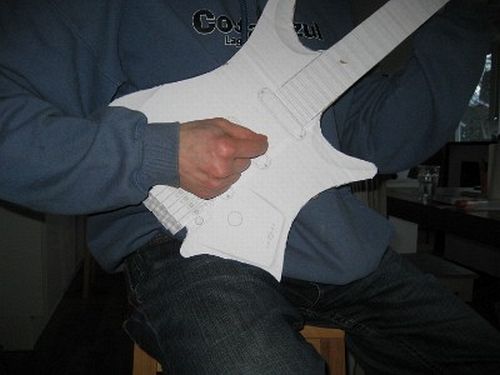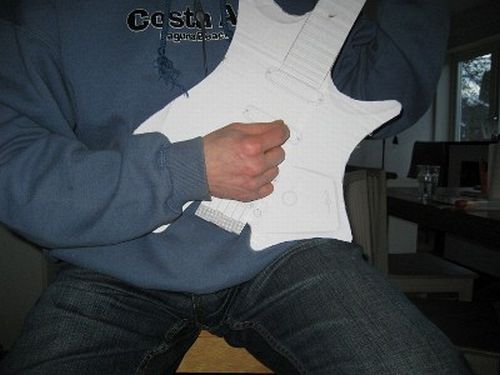 Ola Strandberg from .take Your Positions…
Out of the four different playing positions, the last one may not be feasible, but the other three felt very, very good. Next, having verified that it will be a working design, I'll start making the routing template for the body.
With roughly 10 bass and guitar projects under his belt, Ola has a good deal of experience and if the regularity of updates is any indication, we'll soon be seeing a successful guitar project come to fruition.
Thanks to Ola Strandberg for permission to reproduce the photos above.