In keeping with the constant search for headless guitar parts as well as alternative and DIY approaches, here's Marcin Marynowski's take on headless guitar tuning keys.
The tuners are from an electric guitar fitted with a stub headstock and a Floyd Rose locking nut – an arrangement that eliminates the need for double ball end strings. Instead, the guitar takes advantage of the much wider range of standard guitar strings while avoiding potential problems with availability.
In this first photo, we see an interesting aesthetic choice which hides much of the tuning mechanism within the guitar body: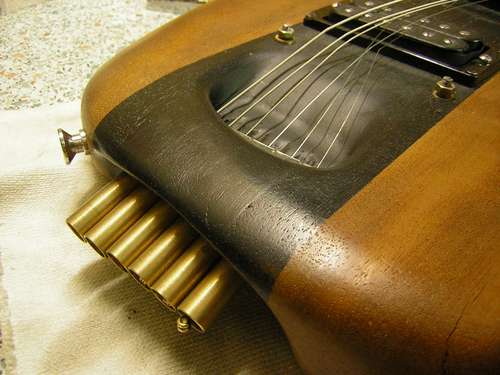 Next, we take a closer up look and see that each tuner fits into what is "simply a piece of square tube from a home depot store".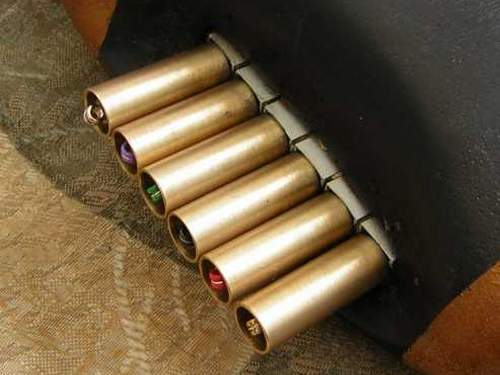 Finally, these two photos give us an idea of the basic tuner assembly: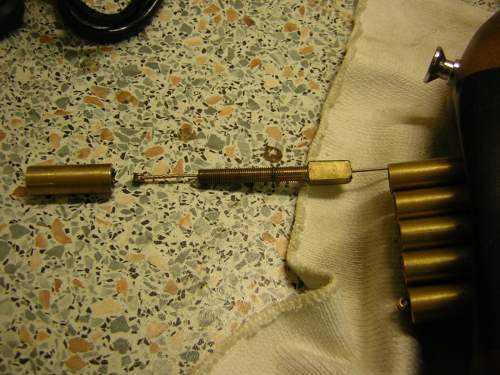 Thanks to Marin Marynowski for sharing his idea for guitar tuners as seen in his original guitar forum thread.