Having covered the Shamray guitar body, it's now time to look at some of the steps in building the guitar neck.
Here's a good look at the wood that will make up the headstock, the fretboard and the 3 piece laminated neck: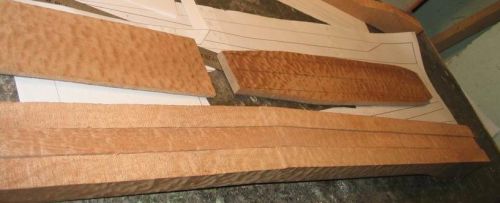 A laminate guitar neck is more dimensionally stable than a one piece neck. With the glue joints actually stronger than the wood, this a good choice for a 12 string guitar:
Further along, we see the "ears" added that will become the headstock: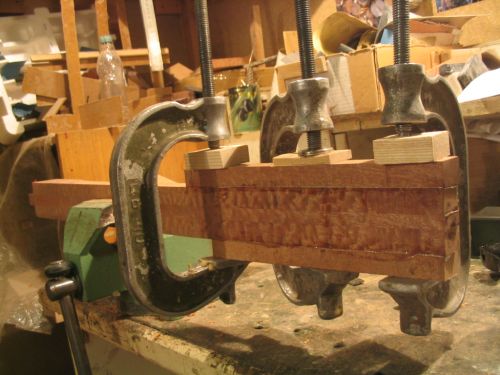 Double truss rods control the neck – again, a good choice for a 12 string guitar:
Lots of filing and sanding and the guitar neck and headstock take shape: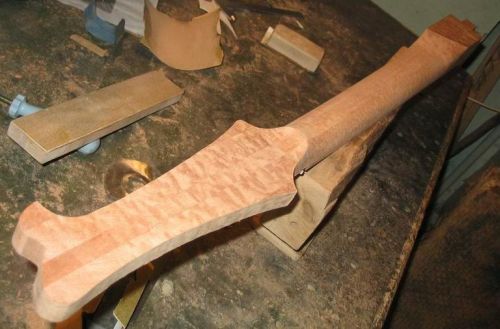 A close up of the fret sawing: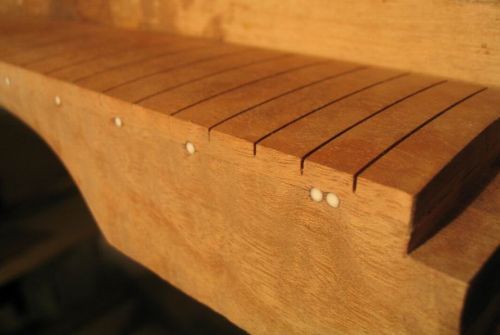 Here's a great look at the neck with its finish applied. The figuring really pops:
The guitar neck and body come together: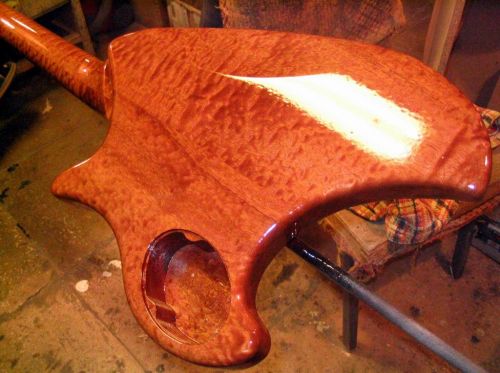 And here's a look at the finished guitar: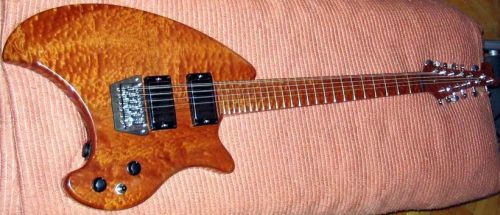 Finally, I'd like to thank Shamray Guitars for the opportunity to share the build process for their Ovation Breadwinner 12 string guitar.