Rick Canton of Canton Custom Guitars just informed me of three new headless guitars he's building. Rick has this to say about his goals:
My intention with these ergonomic models is to create a beautiful
guitar that is natural feeling while held, and to provide an effortless
playing experience for the musician.
I'll let Rick describe the guitars as we look at the MDF templates for each of the design…
The first model will have a multi scale fretboard and a 3″ chambered body with an arched top. It will also have a custom milled hardtail bridge ala Steinberger.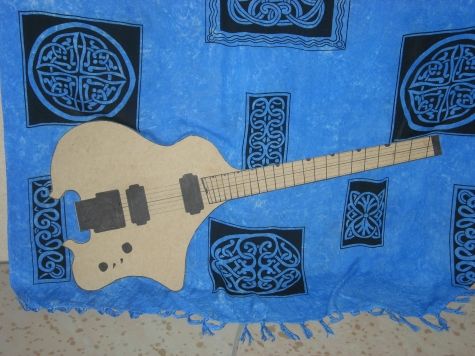 The 2nd model will be a 30″ scale 22 fret purpleheart fretboard baritone guitar with a chambered body and a Steinberger S Trem.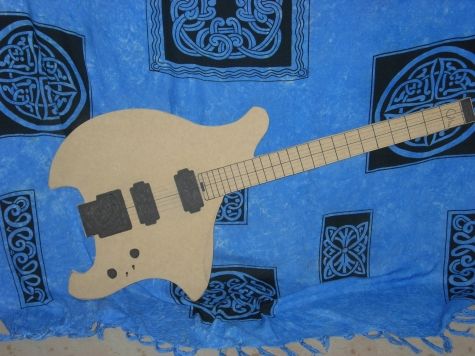 The last model shown here I call the "Jazz Mini" – the width of the body is 12″, it will also have a chambered body, a curly maple/rosewood laminate neck with a figured bubinga fretboard and a custom milled tuner piece that is designed after ABM's headless system.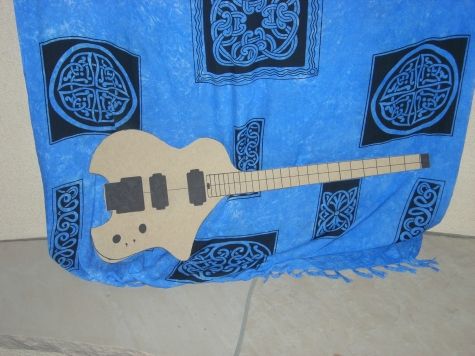 Keep an eye out for updates on these three new guitars. Rick has promised to share "in progress" pictures so we can watch these guitar builds come to life…