Previously covered in Burrell Guitars – Instruments That Conform to the Guitarist , Leo Burrell takes a radical approach to guitar design particularly where it comes to acoustic guitars. Leo's instruments twist and conform to fit the way the guitarist rather than force the guitarist to conform to the instrument – a fine example of ergonomics. Head on, the guitars look quite similar to conventional acoustic guitars but the following images reveal the story.
Here we begin to see the truth about Leo Burrell's ergonomic acoustic guitars: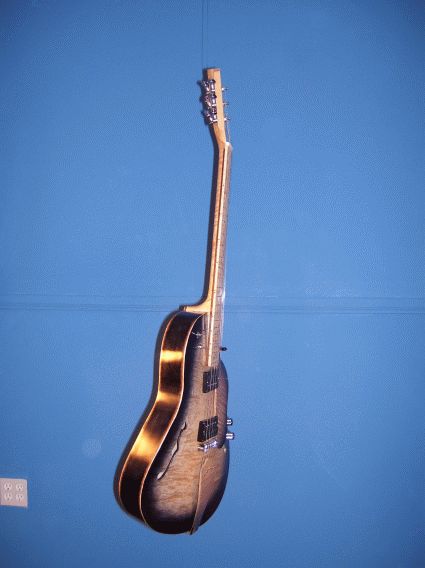 This next view really starts to reveal how this acoustic guitar conforms to the guitar player: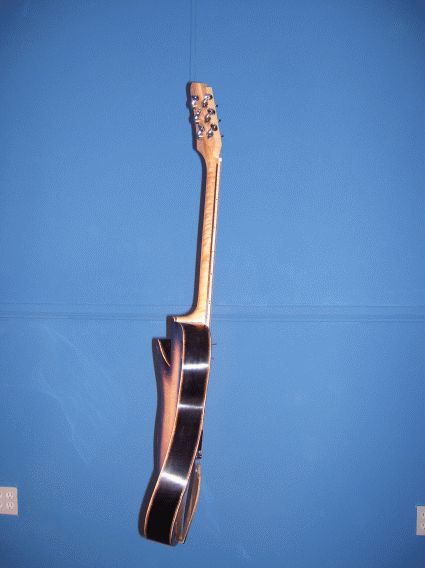 Here is a closer view of Leo's approach to the headstock. All the tuners are on the same side but stacked so that the guitarist can tune all strings without changing direction or hand position: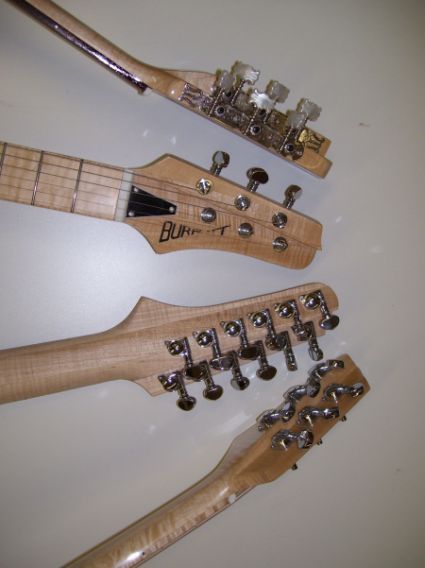 Finally, we get a true sense of the overall effect of this radical guitar's unique design: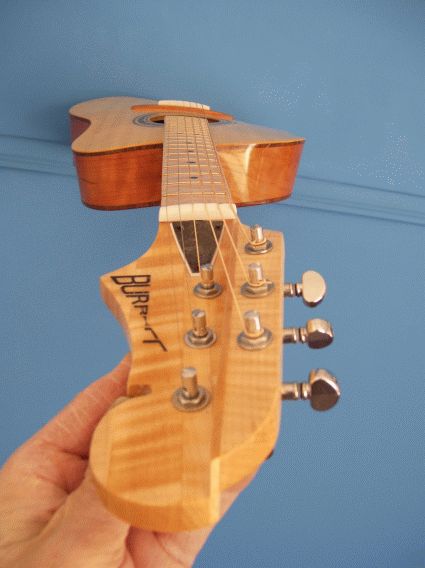 As far as guitars go, Leo Burrell feels that "the real work is in fitting the Acoustic Guitar to the Artist". Indeed, compared to some of the examples we've seen of electric guitars, acoustic guitars have lagged far behind in terms of ergonomic design. However, as we can clearly see, Leo has focused on this and delivered a truly unique instrument. For more, see Burrell Guitars.