Having seen an introduction to the Forshage Hollow Body electric guitar and then pictures showing Chris' approach to making the Forshage guitar neck, it's now time to turn to the details of the guitar body.
Let's start with a look at the top and back pieces that will soon transform into the guitar body. The top is a lovely two piece flamed maple board and the back is mahogany. Note the chambering of the body (also see Making Electric Guitars That Won't Break Your Back) which will lend warmth to the guitar's tone as well as dramatically reduce its weight: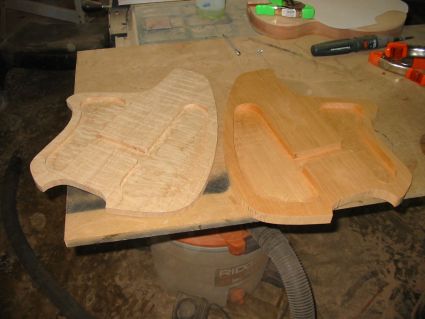 We skip ahead a bit and see the guitar body with its neck mated. The guitar body edges have been smoothed and radiused: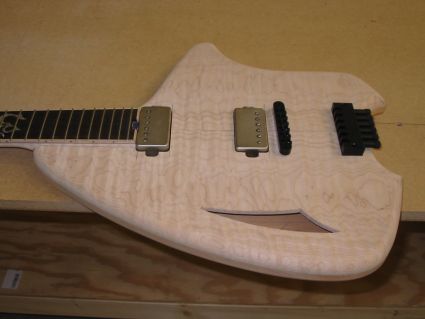 Next we see the initial staining of the top followed by coats in the paint booth: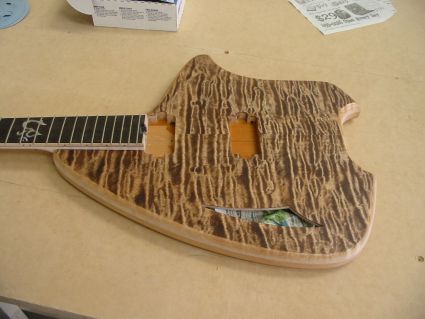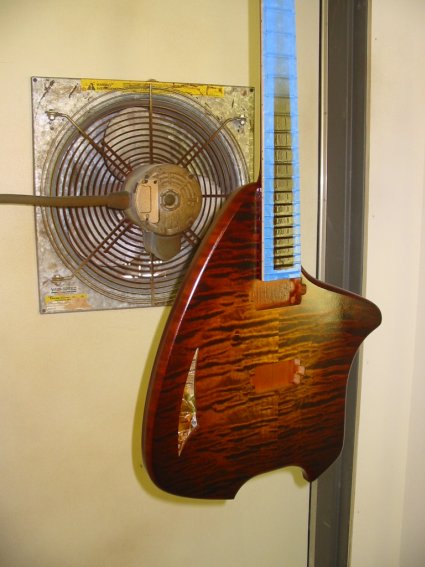 Now for the final images of the completed Forshage hollowbody electric guitar!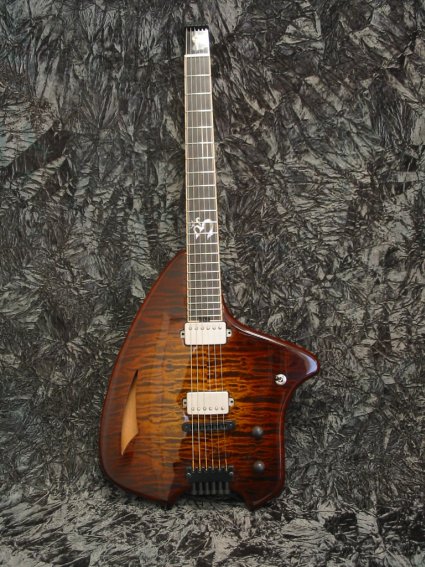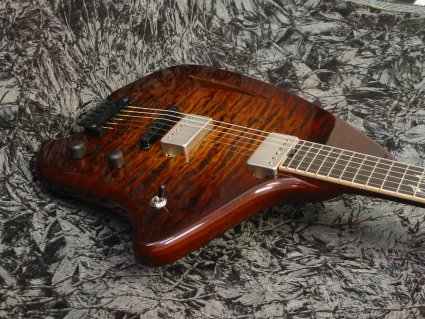 Here are a few of the specs:
Weight – Approximately 6 lb.
Length – 33. 75″ long (this makes for a great headless travel guitar, btw)
Thickness – A mere 1.5″ thick
Top Wood – Flamed maple
Back Wood – Mahogany
Bridge – ABM Headless Guitar Bridge
Neck – Four piece Maple laminated neck with an ebony fingerboard
Pickups – Tom Short's Handmade Guitar Pickups
Once again, thanks to luthier Chris Forshage and jazz guitarist Dr. Marc Ybaben of The Marc Why Group for sharing the details of this lovely guitar.