Here are the latest progress pictures of the electric guitar model last seen in Canton Custom Guitars Design #2.
Mr. Canton on the instrument:
I decided to go further with the rounding of the edges to see what both designs looked like. I also thinned out the top horn and created some more contouring there as well. Also note the output jack location. Right now the fret work needs to be completed and some fine shaping with sandpaper here and there. Next week I will be starting to add oil coats for finish, then it will see final assembly.
The resulting guitar is just beautiful IMHO and I like the contrast created by the front's sharper edges and the back's softer organic look.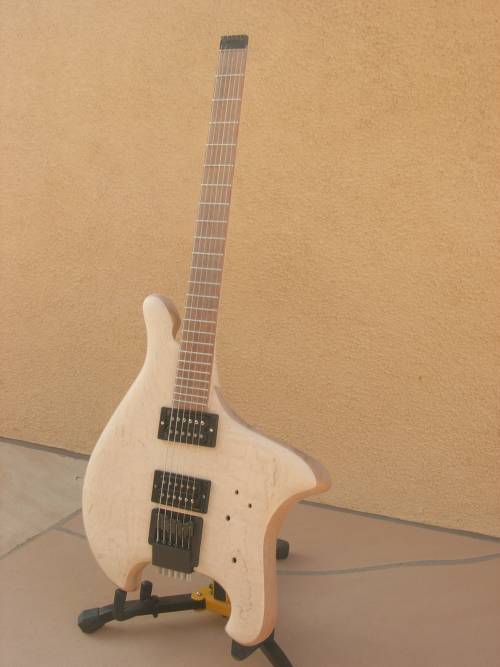 Note the highly sculpted heel on the guitar's bolt on neck. The extended heel on the neck reaches far into the guitar body which explains the unusual bolt pattern.
Lovely. I can't wait to see the finished guitar.