The Planet Waves Dare Guitar Strap is designed to improve guitar playing ergonomics by distributing the weight of the instrument across both shoulders as seen here: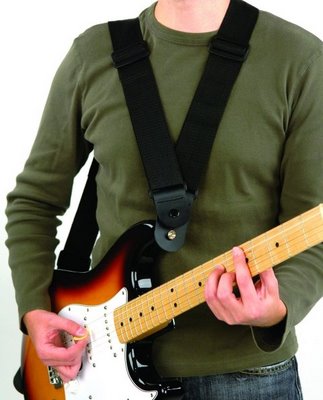 Available for several years directly from designer Troy Dare, effective this month it is being distributed through major player D'Addario's accessories arm – Planet Waves.
This is a great triumph for Troy Dare as well as a positive evolutionary step. Although not as radical as a redesign of the instrument, the availability of this ergonomic guitar strap suggests progress toward embracing the need for improving the physical concerns of playing guitar.