As Thomas Heck states in his article, A New ABC for Holding the Guitar:
Aguado + Bassoonist strap = Comfort, "guitarists have wrestled for a long time with the question of how best to hold the guitar when one is seated." The issue of how to best hold the guitar was a primary concern of mine coming into my project which resulted in my choice of basing my first guitar build on the Klein Electric Guitar body.
Ideally, the best approach to improving guitar ergonomics is breaking with convention and exploring new forms. However, I recognize that many guitarists wish to use traditional shapes for both objective as well as subjective reasons. Thus, I've explored ways to improve the ergonomics of existing designs (see Part 1 and Part 2) with this the third installment in the series.
Thomas Heck gives us yet another option with his "lap-strap" – an idea inspired by looking outside of the guitar world and finding inspiration in how bassoonists deal with the weight and awkwardness of their instrument.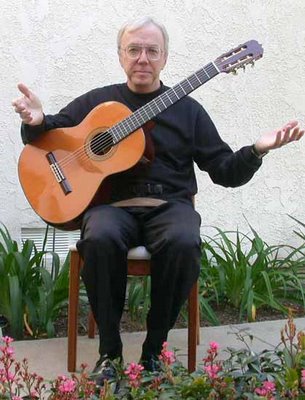 Very simply, the lap-strap consists of running an ordinary guitar strap from the lower strap pin, over the lap and tucking it under the left leg leaving the guitar supported and balanced in a classical guitar position.
Heck's lap-strap places a guitar in a balanced position and the guitarist in a relaxed and neutral position. Did you notice the lack of a footstool? This places the spine further at ease and eliminates the risk of developing lower back pain from raising the foot.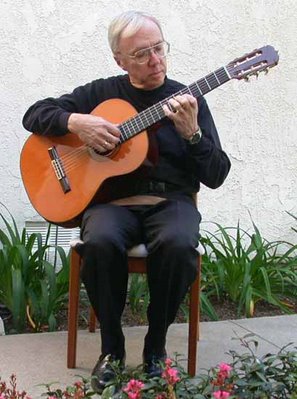 Heck's elegant solution gives the guitarist yet another means of improving guitar ergonomics.
UPDATE: Originally available at http://www.orphee.com/methods/Heck-Holding.htm, Thomas Heck's article is no longer online.
UPDATE: Thanks to Thomas Heck for letting me know that his article is now available again.