The guitar neck pocket is done and tight enough that I was able to hold the guitar up by its neck depending solely on its fit. By comparison, the route on the Steinberger Spirit GU-Deluxe was quite loose. Here it is with the neck attached: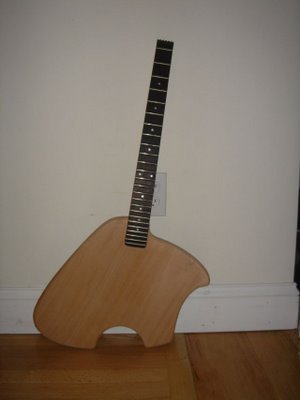 Here is the setup I used to make the neck pocket. It's derived from Martin Koch's Building Electric Guitars.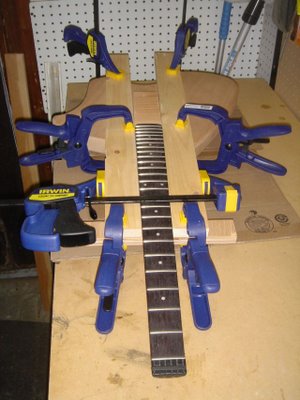 A few passes with the DEWALT 2.25 hp Router and the neck pocket is complete:
Although the jig worked, it took more time to set up than I would have liked. This is no reflection on the idea but simply a matter of not having enough clamps on hands. For the future, rather than purchase additional clamps, I will build this neck pocket jig designed by David Myka of Myka Guitars: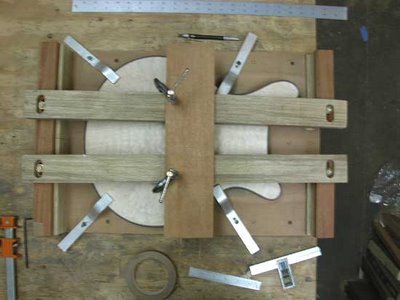 This should reduce setup time and ensure a stable base from which to work. And, BTW, if you are not familiar with Myka Guitars, take a look. David does beautiful work!
More on my first guitar project: