Previously seen in Canton Custom Guitars Design #2 and More on Canton Electric Guitar Model #2, the Equinox electric guitar is now complete. Let's take a look.
Equinox 2 Electric Guitar
The guitar body, goncalo alves mated with a bookmatched curly maple top, now sports a Danish Oil finish resulting in a very warm looking instrument: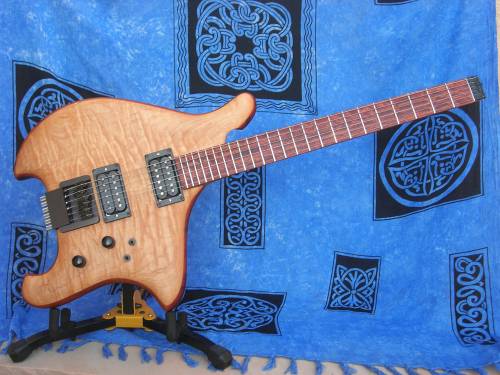 For comparison, here's the original template: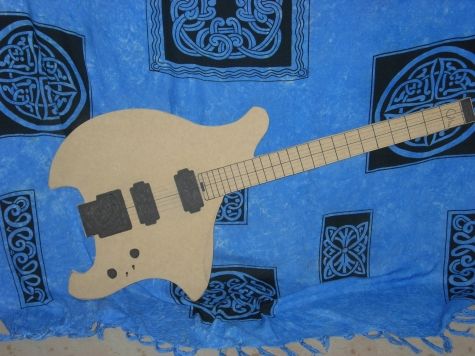 Guitar Contours
Rick spent a great deal of time carving the Equinox's contours and the following shots really show these off. I love the way the top and back woods come together. You can also see the recessed strap lock button and the output jack locations.
Rear View
Note the back contouring and the sculpted neck heel. You can also make out the recessed upper strap lock button: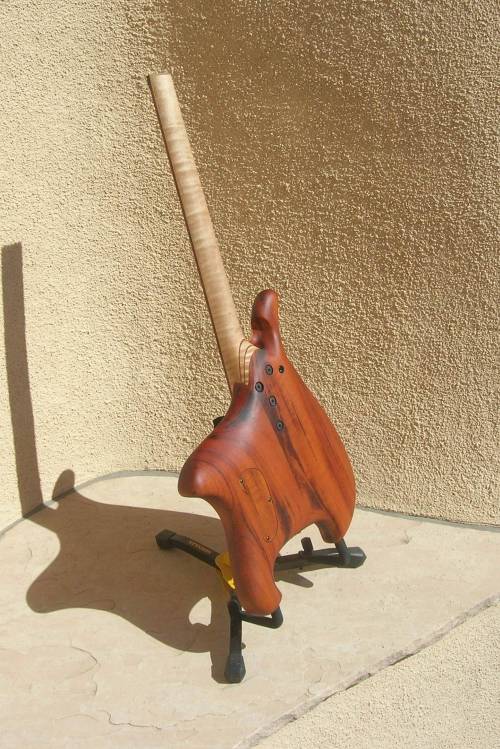 Electronics
How does it sound?
Rick indicated that he's "still experimenting with the caps and pots but so far it yields very bold warm and clear jazz tones with a hint of 335 and nice Strat variations."
Any chance of a video, Rick?