Saturday, I received this picture of the alder body blank Mammoth Guitars is supplying (looks great):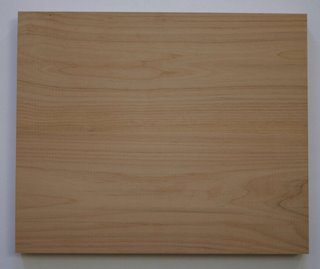 I also ordered several guitar parts from them as well. They are an ALLPARTS dealer and Douglas Jordan has been great to work with.
Among the bits and pieces ordered are the following:
Chrome neck ferrules
Schaller nickel strap pins (I already own a Schaller strap lock)
Black pickguard blank
Black Gibson style speed knobs
Kahler chrome locking clamp
.001 capacitors
.02 capacitors
3-way Gibson style toggle switch with black knob
Switchcraft 1/4″ output jack
UPDATE 03.16.2006 – Everything arrived yesterday – many thanks to Douglas at Mammoth Guitars!
UPDATE 03.10.2006 – Mammoth Guitars shipped today.
UPDATE 03.07.2006 – They will ship Thursday.